Did you know?
In addition to the burden of the disease, the burdens of prejudice and stigmatization are imposed on people with epilepsy.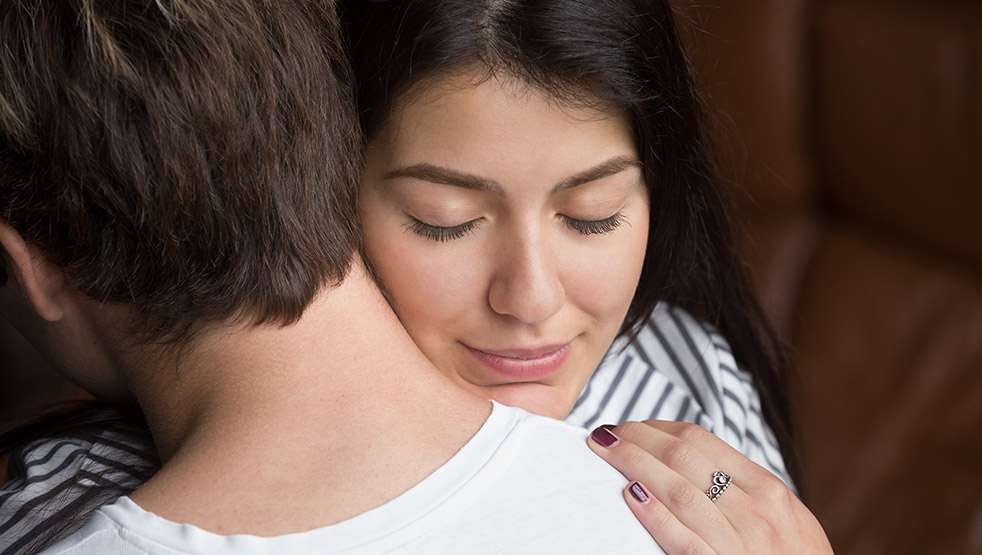 Although the development of effective medicines has made epilepsy a well-treatable disease, only about 20% of epilepsy patients are treated for the condition in the developed world. With appropriate treatment, as many as 70% of patients stop experiencing epileptic seizures.
Treatment of epilepsy with medicines is effective
For more than a hundred years, from the first medicines to prevent epileptic seizures through the ongoing development of newer ones, epilepsy has become a well-treatable disease.3 Over the years, medicines have been continuously improved, primarily by reducing adverse effects. In statistical terms, not much progress has been made with regard to the average efficacy of anti-epileptic medicines. Nevertheless, each new medication has increased the likelihood that a specific patient will be free from seizures while taking the treatment, and that they will tolerate the medication better.
Epilepsy treatment is essential
Epileptic seizures are usually unpredictable and often lack an obvious triggering factor. Such seizures carry the risk of injuries resulting from sudden falls, traffic accidents and drownings. Moreover, epileptic seizures may cause brain damage, which is why it is imperative to treat the condition. The objective of treating epilepsy in children, adolescents and adults is to achieve an absence of seizures without adverse effects, and to attain the best possible quality of life.
Prejudice about epilepsy patients
Epileptics cause 0.4% of all traffic accidents, though only a tenth of these accidents are caused by an epileptic seizure during driving. Nevertheless, only 30 to 40% of people in Slovenia who suffer from epilepsy have a driving license.4
Employment is another major challenge faced by people with epilepsy. The unemployment ratio among epileptics is higher than in the general population, and it is common for them to perform jobs that are below their knowledge and skill level. Moreover, they are often retired too early due disability.5
There are certainly multiple causes for this phenomenon, though one of the main causes is prejudice.
In addition to the burden of the disease, the burdens of prejudice and stigmatization are imposed on people with epilepsy. Many epileptics find the stigmatization even more burdensome than their seizures. Society stigmatizes epilepsy, regardless of the type of seizures experienced by a patient.. Stigmatization designates certain people as different and inferior in terms of worthiness and respect, thus propagating stereotypical responses.
Especially characteristic of such stigma is that individuals tend to internalize negative public opinion, which is then expressed as self-stigmatization: feelings of shame, low self-esteem, denial of the disease, non-acceptance of the disease, non-compliance with treatment instructions, shying away from social contacts, a reduced quality of life and similar. Stigma is expressed as a form of negative self-image. It is accompanied by negative emotional responses, which are further reinforced by public opinion and the responses of individuals.
Denial of the disease and postponing treatment
People with epilepsy often attempt to conceal or deny their health condition due to stigma. At the worst, the patient might postpone treatment, thinking that this is a manner of avoiding the negative social consequences of their diagnosis.
Awareness
The objective and purpose of raising awareness is to prevent (eliminate) the misconceptions people might have about the disease. Epileptics know that a seizure may cause fear and discomfort for people witnessing it. Witnesses often fail to respond to a seizure, respond inappropriately or do not know how to react. The reason for this is ignorance about the disease, its manifestations, the causes of the disease, and not knowing how to provide assistance when a seizure occurs. The key aspect of raising awareness about epilepsy is to provide information and education about the characteristics of the disease and about how to help in the event of an epileptic seizure. In this way, the stigmatization of epileptics can be avoided.
The raising of awareness and various other forms of assistance to epileptic patients in Slovenia, is conducted by the Slovenian League against Epilepsy (društvo Liga proti epilepsiji Slovenije), which among other things provides an EPI helpline (01 432 93 93) available every Thursday from 16:00 to 19:00 hours.
---
1 http://www.nasa-lekarna.si/clanki/clanek/epilepsija-kratek-stik-v-mozganih/
2 Eadie, MJ (December 2012). "Shortcomings in the current treatment of epilepsy." Expert review of neurotherapeutics 12 (12): 1419-27
3 Assist. MSc. Bogdan Lorber, MD, Spec. Neurology. In the article (only available in Slovenian): http://www.nasa-lekarna.si/sl/clanki/clanek/epilepsija-ne-ni-vseeno/
4 (only available in Slovenian) http://www.nasa-lekarna.si/sl/clanki/clanek/razbijmo-predsodke-o-epilepsiji-1/
5 Ljubica Vrba in the article (only available in Slovenian): http://www.nasa-lekarna.si/clanki/clanek/epilepsija-bolj-kot-napadi-zaznamuje-stigma/
Download booklet